Far from home, Nepali Immigrant Faces Breast Cancer
Dallas Morning News - Oct 6 - It started as a small lump, nothing too alarming.
But this spring, when it started to grow, Nalina Shah began to worry. The 29-year old Nepali immigrant hadn't been to the doctor since she was a little girl. She had an hourly job at a spa giving waxes and facials, but no health insurance. And being so young, why would she need a mammogram? Read the Full Article
A Selfie for Service
Sept 10 - Many of us do not realize our own strength until we are faced with an obstacle so great, so seemingly insurmountable, that we are forced to dig deep and reveal our superhuman might to the world.
Sheila Taylor, VP of The Bridge Breast Network Board of Directors, understands this process all too well. This is why Family Dollar is recognizing this Lewisville, Texas native as the Show Off Your Selfie winner, a contest aimed at finding and highlighting one of EBONY's most inspirational readers.
Bra Art Runway Show and Auction
The event was well attended and everyone there had a great time. The Bridge Breast Network was presented with a check for $4,295, plus an additional $5,000 was raised from the bra auction. View
Event Information
View
Event Photos
(credit: Benjamin Stewart)
New Milestone Reached
The Cancer Prevention and Research Institute of Texas (CPRIT) announced that it reached a new milestone: more than 2 million cancer prevention services have been provided to Texans in all 254 counties of the state.
Read story and view videos
2015 Gala – A Night With the Bridge – London Style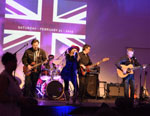 Save the Date for A Night With The Bridge 2016 Gala - February 20, 2016 at the Empire Room. More information to follow but checkout the
pictures from 2015
.
Read more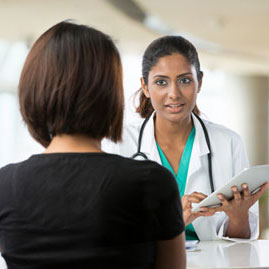 I received a letter that my examination indicated need for further evaluation… What if I had cancer... and then how could I get further testing when I did not have insurance or much money... I had been laid off from my job a year prior and had only been able to find a part time job. Barbara Quast, the Oncology Nurse Navigator… let me know about your program… In the end the testing came back with good news. Thank you so much Bridge Breast Network and thank you so much Barbara Quast.
Nancy M
Texas
Donate
Build a Bridge, Save a Life
Upcoming Events
October 31 @ 8:00 am

-

2:00 pm
Please like us on Facebook



Thank you to Baylor Scott & White Health for their donation of space and resources for our program.