Holiday Campaign
As the holiday season approaches, our thoughts turn to giving thanks for family and the bounty of blessings we are fortunate to receive. The Bridge Breast Network is thankful for our many supporters and the difference we are making together in the lives of women battling breast cancer. Your continued support is greatly appreciated.
DONATE NOW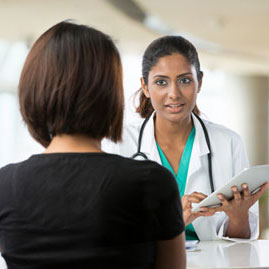 I received a letter that my examination indicated need for further evaluation… What if I had cancer... and then how could I get further testing when I did not have insurance or much money... I had been laid off from my job a year prior and had only been able to find a part time job. Barbara Quast, the Oncology Nurse Navigator… let me know about your program… In the end the testing came back with good news. Thank you so much Bridge Breast Network and thank you so much Barbara Quast.
Nancy M
Texas
Donate
Build a Bridge, Save a Life
Please like us on Facebook




Thank you to Baylor Scott & White Health for their donation of space and resources for our program.