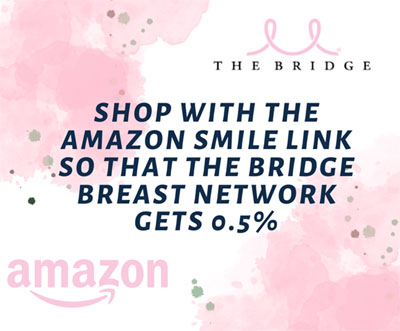 October is Breast Cancer Awareness Month. Give back to the BBN while doing your shopping on Amazon.
For every dollar donated, BBN clients receive nearly 10 times that amount in medical care.
Add BBN as your charitable organization by following the steps below:
Sign in to amazon.com on your desktop or mobile phone browser.
On Desktop Click Your Account – select the option to Change your Charity. Or, from your mobile browser, select Change your Charity from the options at the bottom of the page.
Select The Bridge Breast Network to support every time you shop!