October is Breast Cancer Awareness Month
Find out the ways you can get involved and support the work of the Bridge Breast Network during the month - View Events
How I Cope With Fears of Recurrence
"No one expects to be diagnosed with breast cancer. I definitely didn't. I was very independent as a divorced single mom of two boys who were in high school. My youngest son was a freshman, and his older brother was just about to graduate. I was just living my life, working as a photographer and artist. I also had a regular gig at a bar."
"I Survived Triple Negative Breast Cancer. Here's How I Cope With Fears of Recurrence" – Self Magazine – By Stephanie Johnson as told to Natasha Lavender – November 1, 2019
Angels of the Bridge Breast Network – a Story
I come from a state where there is no help. Your neighbors ignore you. Everyone keeps to themselves. Moving to Texas was like moving to another country, but the old mentality was still with me.
I was volunteering with a nonprofit raising money for breast cancer research, and I was given things to post periodically. One of them was the importance of the self-check. I had never done one before, so to not be a hypocrite, I did.
I found a lump.    Read More
How Donations Save Lives
Through the collective commitment and generosity of volunteer physicians, discounted fees from medical facilities, and our loyal donors we are able to offer help to women who have no other resource. Last year the Bridge Breast Network helped 2,380 women with early detection services, detected 78 cases of new breast cancer and provided 95 women with survivorship services. Your generosity provides hope for mothers, daughters, children and families throughout North Texas battling breast cancer. The Bridge Breast Network is now providing early detection services in 26 North Texas Counties. Because of you we are building bridges of hope throughout North Texas. Read More
Far from home, Nepali Immigrant Faces Breast Cancer
Dallas Morning News - Oct 6 - It started as a small lump, nothing too alarming.
But this spring, when it started to grow, Nalina Shah began to worry. The 29-year old Nepali immigrant hadn't been to the doctor since she was a little girl. She had an hourly job at a spa giving waxes and facials, but no health insurance. And being so young, why would she need a mammogram? Read the Full Article
A Selfie for Service
Sept 10 - Many of us do not realize our own strength until we are faced with an obstacle so great, so seemingly insurmountable, that we are forced to dig deep and reveal our superhuman might to the world.
Sheila Taylor, VP of The Bridge Breast Network Board of Directors, understands this process all too well. This is why Family Dollar is recognizing this Lewisville, Texas native as the Show Off Your Selfie winner, a contest aimed at finding and highlighting one of EBONY's most inspirational readers.
Host a Fundraiser for The Bridge Breast Network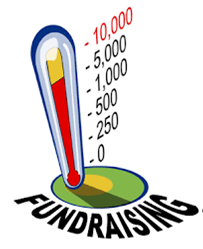 The Bridge Breast Network saves lives by providing access to diagnostic and treatment services for breast cancer to low income, uninsured and underinsured individuals.
Host your own fundraiser to help save lives and build bridges of hope.
News from The Bridge Breast Network
Donate
Build a Bridge, Save a Life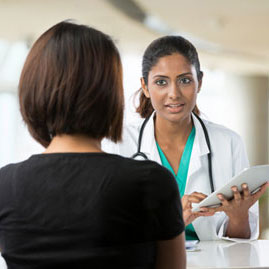 I met you and was inspired by you when you came to my Wylie Rotary Club last year. I have shared information about The Bridge to several people.
And... I was diagnosed with Stage 0 breast cancer in April. My annual mammogram caught it and I have to say the radiologist at the Baylor Garland Breast Center went above and beyond anything I have seen to get an accurate diagnosis for me. My films went to seven different specialists around the country. I had my surgery on May 27th and today I ring the bell at my cancer center signifying that today is my last radiation treatment!
I am blessed to have awesome insurance and this whole event cost me $2000, which I had the funds for on my Flexible Spending Account. Your organization blesses so many women with your services. I want to encourage you and your staff as I cannot imagine going through cancer without resources. Keep up the good work and know that you are adding jewels to your heavenly crowns each and every day!
Lynn
Wylie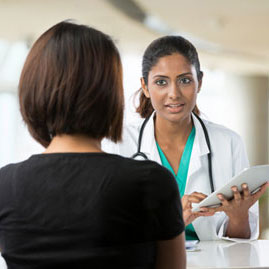 I received a letter that my examination indicated need for further evaluation… What if I had cancer... and then how could I get further testing when I did not have insurance or much money... I had been laid off from my job a year prior and had only been able to find a part time job. Barbara Quast, the Oncology Nurse Navigator… let me know about your program… In the end the testing came back with good news. Thank you so much Bridge Breast Network and thank you so much Barbara Quast.
Nancy M
Texas
The Bridge Breast Network
Build a Bridge, Save a Life