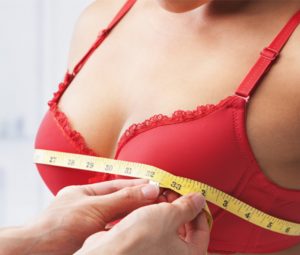 Today, we are discussing one thing and it's what kind of bra you should buy whenever you are suffering from breast cancer! We know shopping for a bra can be extremely tedious and scary. Those of you who have breast implants then remember it can be encourage to wear a wireless bra.
We do realize finding a bra without an underwire can be difficult, but we with these tips you will not be wearing a sports bra either! Whether you are a breast cancer patient, in treatment, or in remission, we all know what makes a bra comfortable.
Size. We have found women on average are wearing the wrong size bra! Overtime, you body will change, but we know many women will keep the same bra. Also, many women do not know what a well fitted bra feels like. Regardless, we highly suggest for you to get professional fitted at either a department store or Victoria's Secret.
Wide Straps. We all hate those bra straps that dig into the your shoulders. It can cause so much irritation and even back pain. Women who have had surgery and their lymph nodes removed, well its extremely important to find wide straps to make sure you do not increase your risk of  Lymphodema.  We even encourage you to make sure the tightness around your chest isn't too bad either. Remember, keep it loose and comfortable.
Support.  The goal of any bra is to make sure they are supporting your breasts, especially right out of surgery. Implants can become more fragile without the right support.
Cup Size.  We have many patients asking us how important cup size is and it's very important! Remember, an implant will not be as forgiving as a natural breast in a cup of a bra. The right cup size will keep your implant protected and in place at all times.
Fabrics. Keep the fabrics simple and comfortable. The last thing you would want is a wire or fabric to irritate your skin and puncture a scar from surgery.