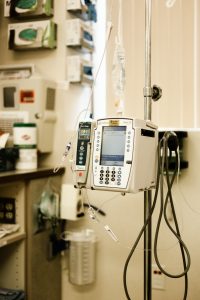 Whenever you receive any treatment like chemotherapy, it's best to talk to your doctor about your potential side effects. It can be difficult to remember what you have experience when some effects include fatigue and fogginess. It's always best to talk to your doctor to adjust your treatment to ease the side effects. They could add or change the timing of your medications or refer you to other clinicians.
Tracking Made Simple:
We suggest for you to take a daily log of your side effects and their level of severity. Here are some steps to set yourself up for success.
Ask your doctor what side effects you will have and when they will arrive.
List of who to call-It's important to have these numbers steadily available.
Print online worksheets: The American Cancer Society offers a free printable chemotherapy symptom worksheet that's as simple to fill out as checking boxes. We suggest writing down these points:

All symptoms you're experiencing
The severity of your symptoms
What medications you took for the symptoms
What you eat and drink
How much you sleep at night

Bring your symptoms to every doctor appointment.