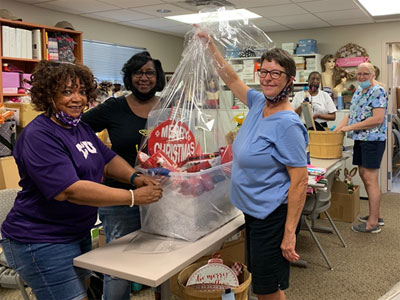 Look at our Gala Prep Committee Getting Ready for our Unmasking Breast Cancer Gala October 29, 2021 by making baskets for the Silent Auction.
You can purchase tickets today Get them while you can!
Join us for a night of food, fun and awareness as we raise our glasses and our paddles to support breast cancer early detection and treatment services in North Texas.
Vouv
4445 Sigma Road
Dallas, Texas 75244