We made the NEWS!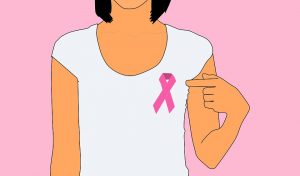 "Celebration of the Spirit and Soul" (an inspirational, educational breast cancer awareness visual arts exhibit) was held on March 22, 2019 at the African American Museum in Dallas, Texas. This outing resulted in a great occasion for Life Member Pat Carroll, because she reunited with a "dear friend of 40 years ago," Ms. Jacqueline Stewart! The two worked together at ARCO Oil and Gas back when Club Sister Carroll first made Dallas her home.

Mrs. Stewart received services from the Bridge Breast Network due to having no health insurance. The Bridge Breast Network is a community partner with South Dallas BPW's "Triple The PINK" Committee. "Triple The PINK" is one of the NANBPWC's national projects, and Pat Carroll faithfully serves on this committee. Pat was delighted to see her longtime friend whom she met at her very first job in Dallas!"
We are so honored to have been helping so many women with breast cancer. Thank you for your kind words Jacqueline Stewart!