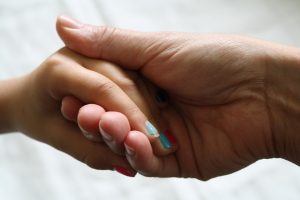 There is no great time to be diagnosed with cancer, but the holidays can make it even harder! These are the times that should feel the jolliest and they can lose their luster when you are worried about your own health. If you know someone or currently handling your new diagnosis, then here are some do's and don'ts that will help you stay lifted during the holidays.
Do
Time: Allow yourself to have the time to feel and express what you are going through. It can be full of joy, sadness, or pain. Just let yourself acknowledge what your body is going through.
Diet: Be sure to take care of yourself since the holidays can be the easiest time to eat unhealthy.
Exercise: Be sure to make time to stay as active as you can. It's a great way to release any anxiety, tension, and some endorphins.
Treat Yourself: It's the holidays! It's important to treat yourself with naps, hot baths, and eat those favorite holiday snacks within reason.
Prepare: This holiday season will feel unique because your energy levels will be different. Be sure to acknowledge when you are tired and limit your time at family functions. Rest is so important.
Family Gatherings: This will be a busy time full of family gatherings so learn to say no. We encourage you to really follow this one because we know how hard it is say no.
Don't
Don't try to do everything. It's important to pace yourself.
We highly encourage you to not drink alcohol, but if you do be sure to limit it to a glass!
Don't try to do too much in one day. Plan ahead!
Try not to develop unhealthy habits. Eat and drink in responsibly. Get plenty of sleep.