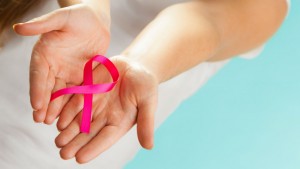 I met you and was inspired by you when you came to my Wylie Rotary Club last year.  I have shared information about The Bridge to several people.
And……I  was diagnosed with Stage 0 breast cancer in April.  My annual mammogram caught it and I have to say the radiologist at the Baylor Garland Breast Center went above and beyond anything I have seen to get an accurate diagnosis for me.  My films went to seven different specialists around the country.  I had my surgery on May 27th and today I ring the bell at my cancer center signifying that today is my last radiation treatment!
I am blessed to have awesome insurance and this whole event cost me $2000, which I had the funds for on my Flexible Spending Account.  Your organization blesses so many women with your services.  I want to encourage you and your staff as I cannot imagine going through cancer without resources.  Keep up the good work and know that you are adding jewels to your heavenly crowns each and every day!
Lynn in Wylie