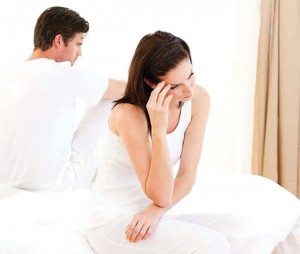 Today, we are going to discuss the one issue that affects a variety of women suffering from breast cancer-the loss of libido. You may have lost your hair from chemotherapy, put on weight, lost energy, fatigued, nauseated, and feel pain in new places. We don't blame you if you don't feel in "the mood".
Your sex life can be altered due to these changes from breast cancer treatment. Chemotherapy can cause short-term ulcers in your mouth, throat, and other places. Also, some of our patients see physical changes because certain treatments that help cure breast cancer can cause menopause like symptoms. Along with all of these physical stresses, even psychological stress can make the urge to have sex disappear.
We have always urged all of our patients to join support groups. Support groups can truly help you get through this difficult time by discussing issues with others having the same experiences. Remember, the desire of sex may be altered because your breast cancer treatment may lower your estrogen, progesterone, or testosterone levels. Therefore, it's completely normal to feel this way.
It's important to be open with your doctor so they can find ways to help you get through this time. They will be able to suggest appropriate medical solutions if needed. Finally, advice from your breast cancer treatment team, friends, and family who've had experience with this will be able to help you cope. Always remember over time it will get better.