We are starting a new segment on the blog and we are going to feature one of our staff members every Friday! Today, we are featuring Maria Gonzalez who's been with us since 2009! She is an extremely dedicated and hard working Program Director! Since her arrival, she has dedicated herself to helping women and men through their breast cancer issues whether simple or complex.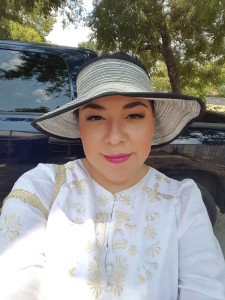 Maria work's extremely well with our patients, especially when they are feeling very overwhelmed with their diagnosis. Hearing the words "you have breast cancer" can be extremely scary.  However, Maria works with all of our clients to make sure they understand the disease better and teaches them what's exactly going on with their bodies. She works our clients to make sure they know The Bridge Breast Network is there to help them through this difficult time!
Maria really enjoys working with our patients and she truly cherishes every moment. Staff and clients would describe Maria as a very supportive and caring person; and it shows to everyone who meets her.