Bra Art Runway Show and Auction
August 30, 2015 @ 2:00 pm

-

5:00 pm
Event Update
The event was well attended and everyone there had a great time. The Bridge Breast Network was presented with a check for $4,295, plus an additional $5,000 was raised from the bra auction. The photographer said we could contact him for a link to the site with all the pictures. His name is Benjamin Stewart and can be reached at ben@benjaminstewart.com or 214-674-0582.
---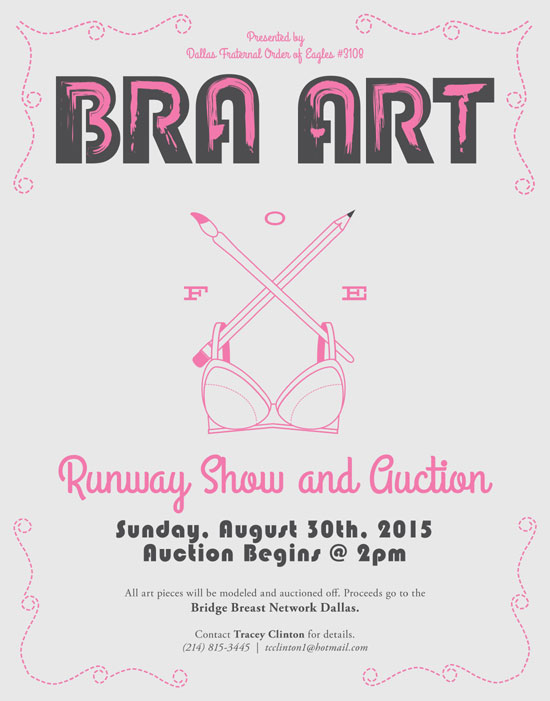 Support the Bridge Breast Network and the Fraternal Order of Eagles Dallas in our fight against breast cancer.
Presented by the Fraternal Order of Eagles Dallas #3108.
Bra Art Runway Show and Auction
All art pieces will be modeled and auctioned off with proceeds going to the Bridge Breast Network.
Contact Information
Tracey Clinton
214-815-3445
tcclinton1@hotmail.com