BBN Annual Gala 2020 – A Pink Glam Affair – Virtual Fundraiser
September 10, 2020 @ 7:00 pm

-

8:00 pm

Free
Please watch the video of our first-ever virtual fundraiser; the Pink Glam Affair, which was held on Thursday, September 10th. Please donate to show your support for The Bridge Breast Network.
Watch Virtual Gala Video

Text to Give: Text GLAM to 44-321
Coronavirus has brought many changes to the world, one of which is the way we gather and celebrate worthy causes. What has not changed is the need to help fund breast cancer services for the uninsured and underinsured. Unfortunately, breast cancer has not stopped during the pandemic, and with so many unemployed and losing their health benefits, the need for services is greater than ever.
This virtual fundraiser will include our founder, Dr. Sally Knox, and keynote speaker, Janet St. James, former WFAA Medical Reporter. You will also hear from a few others regarding the tremendous need for the services The Bridge Breast Network provides.
So put on the pinkest, most glamorous outfit you have, or put on your pajamas and bathrobe, it doesn't matter, just join us for this informative, hour-long, virtual fundraiser. You could have a watch party at your home, you could host a virtual watch party with your friends, with everyone in their own home, or you could sit back and watch alone at your house. (What is a Watch Party?) But what a great way to help raise much-needed funding for the life-saving services The Bridge Breast Network provides.
Guest Speakers
Dr Sally Knox, MD, FACS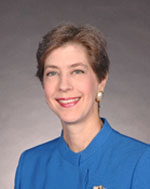 Dr Knox is a surgical oncologist specializing in the diagnosis and surgical treatment of breast cancer. She practiced for 30 years at Baylor Scott & White downtown Dallas with a team of breast cancer specialists, passionate about stamping out breast cancer. She started what is now the Bridge Breast Network over 25 years ago to assist women in the community who were under-insured to obtain breast services including mammograms, diagnostic procedures, surgical and oncologic care. She partnered with an initial group of ten remarkable breast cancer survivors who put feet to the idea and made the project come to life. Many thousands of lives have been touched by the Bridge Breast Network and the organization has served as a model for other communities.
Dr Knox stepped out of her surgical practice in 2016 to work with non-profit organizations with a broader scope than breast care alone. In 2017 she was privileged and humbled to play a role in Baylor Scott & White donating vital medical equipment for a maternity hospital inside Syria that saved the lives of both mothers and newborns. She continues to teach and travel.
Stephanie Johnson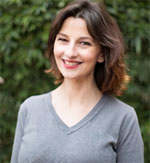 Stephanie Johnson is a writer, artist and photographer who works at The Skyline Agency in Dallas, Texas.
She also lends her skills to various philanthropic initiatives and regularly speaks on breast cancer survivorship. She lives in Dallas with her husband and has two grown sons.
Janet St. James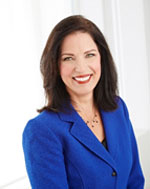 Janet St. James goes by many titles: longtime broadcast journalist, healthcare executive, public speaker, wife, mother of 3, and metastatic breast cancer patient. Janet worked as a television journalist for 25 years, 18 of them at Dallas' ABC affiliate WFAA-TV, which she joined in 1996 as a General Assignments reporter, covering a wide variety of stories from the Oklahoma City bombing to Hurricane Katrina. She covered the medical beat from 2000-2015 and was the first to break the news of a positive Ebola case in Dallas in 2014.
Janet left WFAA in March of 2015 to pursue a new career as Assistant Vice President of Strategic Communications for Medical City Healthcare, which includes 16 North Texas hospitals. In the week before starting that job, she was diagnosed with stage 2 breast cancer. In November of 2018, she was diagnosed with metastatic breast cancer for which there is currently no cure. She regularly blogs about her cancer ordeal on social media, hoping to educate and empower others about treatment and how a healthy attitude, education and honesty can make a difference. Follow Janet on Facebook and Twitter.
Dr. Michelle Walters, DO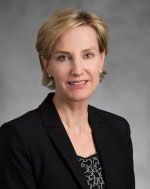 Michelle C. Walters, DO is a board certified breast imaging radiologist with Radiology Associates of North Texas. PA. Voted D Magazine Best Doctor 2020., Dr. Walters provides professional physician services at Center for Diagnostic Imaging (CDI) in Texas. Specializing in the field of diagnostic radiology, Dr. Walters evaluates the results of medical images, including X-rays like CAT scans or MRIs.
Dr. Walters graduated from Texas A&M University and the University of North Texas Health Science Center Texas College of Osteopathic Medicine. She completed her residency in Diagnostic Radiology at Midwestern University – Olympia Fields Osteopathic Hospital and Medical Center, Downers Grove, IL.
If you are unable to join us for the live stream, but would like to donate to The Bridge Breast Network, please Donate Now.
Event Sponsors
The Bridge Breast Network would like to thank our sponsors of this event.


The previously scheduled Sept 12, 2020 Gala Event was cancelled due to COVID-19.