A Night on the Red Carpet
September 29, 2018 @ 6:00 pm

-

10:00 pm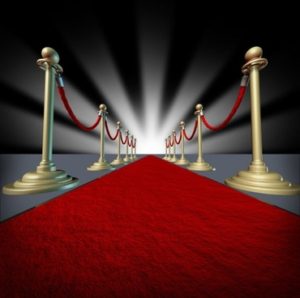 Online ticket sales have closed. Event is sold out. Please call the office for more information.
Dear Loyal and Future Supporters,
Breast cancer strikes all ages, all incomes, and all backgrounds. Through the Bridge Breast Network you have the opportunity to join us in building a "Bridge of Hope" for uninsured and underinsured women facing the daunting world of breast cancer.
Twenty-six years ago Dr. Sally Knox, a Dallas breast surgeon, and a group of breast cancer survivors formed a nonprofit called the Bridge Breast Network. Their goal was to bring quality health care to uninsured women with breast cancer living in North Texas. What started out as a professional courtesy became an innovative program that builds bridges of hope, treatment, and guidance, and closes the ever-expanding gap in access to health care.
The Bridge Breast Network has built relationships with over 300 medical providers and 200 community partners. We have touched the lives of more than 150,000 North Texans in 28 counties through breast-health education and/or medical services, but there is still more work to be done. The Dallas-Fort Worth area ranks in the Top 5 cities nationally with the highest levels of mortality and late-stage diagnosis from breast cancer.
On September 29, 2018, at The Hall on Dragon in Dallas, both old and new friends of the Bridge Breast Network will gather to raise funds to fight breast cancer. Our goal for this year's event is to net $100,000. To do this, we need your help. The Bridge Breast Network can provide $200,000 worth of treatment for every $20,000 donated. That means $100,000 equates to $1,000,000 worth of care.
Included with this letter are materials providing details about sponsorship opportunities, advertising in the event brochure, and auction donations for the event. Please consider how you can join us in saving lives. Your gift will not only be a Bridge of Hope to a wife, mother, sister or daughter, it will be a Bridge of Hope to their family members and friends.
Saturday, September 29, 2018 (6 pm to 10 pm)
The Hall on Dragon
1500 Dragon Street
Dallas, TX 75207
Stay tuned for more information