BBN Connections
A Publication of The Bridge Breast Network
October 2014
Free Screening Mammograms
Free screening mammograms are available in the following counties: Collin, Cooke, Dallas, Denton, Ellis, Fannin, Grayson, Hunt, Kaufman, Lamar, & Rockwall.
If you or someone you know does not have insurance and need a mammogram, call now to get scheduled!
For more information or if your county is not listed, please contact:
The Bridge Breast Network
Tel.214-821-3820
Fax 214-821-0869
www.bridgebreast.org
Funds for this program were made available in part through a grant from the Cancer Prevention Research Institute of Texas (CPRIT).
Upcoming Events
Please join us for these 2014 Fundraising Events
Panini Bakery
Panini Bakery invites you to help promote Breast Cancer Awareness, October 1 through October 18, 2014. Stop by for a box of our special pink cookies, and share them with family, friends, clients, and co-workers as a gentle reminder that breast cancer can affect us all.
A box of our Bridge Ribbon Cookies is $10. For every box sold, we will donate $3 to The Bridge Breast Network.
Please call ahead or visit us to place your order. 6063 Sherry Lane (In PrestonCenter)
Dallas, TX 75225
214-363-1225
www.paninicakes.com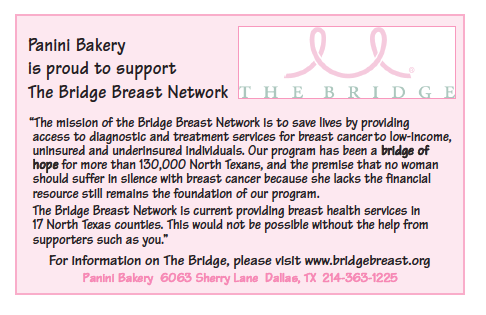 Brighton Collectibles in Willow Bend
Brighton Collectibles in Willow Bend announces the arrival of their 2014 Power of Pink bracelets. A portion of each bracelet sold in Willow Bend will be donated to The Bridge Breast Network. This year's bracelets will be available from September 26 - October 31.
Call now to reserve your 2014 Power of Pink Breast Cancer Bracelet./


6121 W. Park Blvd. Ste. #108
Plano, TX 75093
972-202-8395
Cars and Coffee Dallas
The Bridge Breast Network is honored to be a recipient of donations collected at Cars and Coffee Dallas. Thank you to Classic BMW for your support and for including The BBN in this event.
6th Annual Pink Party For A Cause

Please Join Us To Help Raise Money For The Fight Against Breast Cancer!
Thursday, October 9th
4:oo - 6:00 pm
Republic Title Lakewood
6348 Gaston Ave., Dallas
$5 Raffle Tickets will be Sold for Fun Prizes!
Have A Raffle Item? Contact Cindy @ 214-887-4181
Light It Pink Paris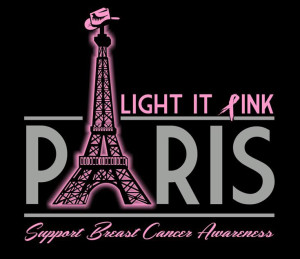 Light It Pink Paris is hosting a fundraiser to benefit The Bridge Breast Network.
Monday, October 13, 2014
Paris Love Civic Center Pavilion
5:oo pm - 9:00pm
Please join us as we light the Eiffel Tower PINK.
For event or contest information or to get involved call (903) 609-5585 or email us at lightitpinkparis@yahoo.com.
Texas Fall Classic "A" 2014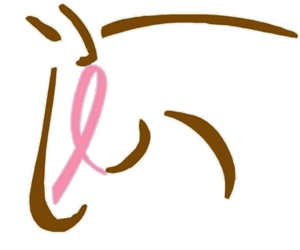 We all need a leg up in the battle against breast cancer.
TEXAS FALL CLASSIC "A" 2014, a Hunter/ Jumper Horse Show - Benefiting Equestrians for Life. Help us raise funds for Breast Cancer Research and Treatment.
Get your tables/seats now for the entire weekend! Includes light Derby meal Friday and Grand Prix dinner on Saturday night. $400 per table or $50 per seat.
October 23-26, 2014
Las Colinas Equestrian Center
www.legup4life.org
Kendra Gives Back Party
You're Invited To A KENDRA GIVES BACK PARTY, A fun shopping event with 10% off your purchase and 10% of sales benefiting The Bridge Breast Network.
Enjoy bubble & bites while you shop.
December 2, 2014
6:00 - 8:00 p.m.
Kendra Scott Dallas - West Village
2699 McKinney Avenue, Suite C305
Dallas, TX 75204
Health and Wellness Corner
Need energy? Skip the sugar-add some protein.
To ensure you have good energy levels througout hectic days, consider your protein intake. Protein is very important for growth and repair, maintenance of fluid balance and to strengthen the immune system. Lean meat, poultry, fish, dry beans and peas, eggs, nuts, and seeds supply many nutrients. These include protein, B vitamins (niacin, thiamin, riboflavin, and B6), vitamin E, iron, zinc, and magnesium. B vitamins found in this food group serve a variety of functions in the body. They help the body release energy, play vital role in the function of the nervous system, aid in the function of red blood cells, and help build tissues. Protein can also be found in powder form to include in shakes.
Iron is used to carry oxygen in the blood helping to avoid iron-deficiency anemia leading to low energy levels. Try including high in heme-iron (meats) or eat other non-heme iron containing foods along with a food rich in vitamin C, which can improve absorption of non-heme iron.
Magnesium is used in building bones and in releasing energy from muscles.
Zinc is necessary for biochemical reactions and helps the immune system function properly.
More tips? Avoid the energy roller coaster by replacing refined and simple sugars with healthy forms of carbohydrates, such as fruits and whole grains. Eat smaller meals throughout the day and drinks lots of fresh water./
Kimberly Young, M.S. is a writer and practicing Nutritionist in Dallas, Texas. Learn about her integrative and functional approach to diet and nutrition at kyoungnutrition.com
Board of Directors
Jessica Hoffmann, President, Strasburger & Price, LLP
Sheila Taylor, Vice President, CPA, CCH
Hedy A. Rittenmeyer, Secretary, Retired
Robin Long, CPA, Treasurer, Retired
Jill Tillery, Immediate Past President, WatchGuard Technologies
Robert C. Badali, Monument Insurance & Financial Services, Inc.
Ethel Randall, BHCS Director, Breast Imaging
Walton Taylor, MD, Services Committee Chair, True Surgical Partners
Van Williamson, Williamson & Associates
We've Moved!
So stop by and see our new place.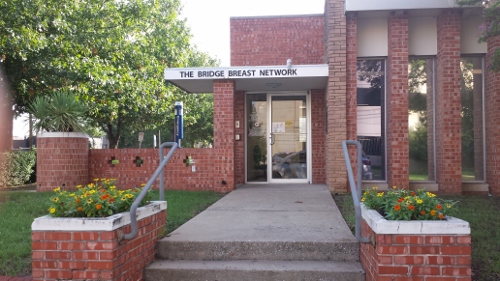 4000 Junius Street
Dallas, TX 75246
The Bridge Breast Network wishes to thank Baylor Health Care System (BHCS) for their faithful financial support over the last 20 years and their continuing generosity that enabled our move to this beautiful location.
Thanks to BHCS for your on-going and sustaining gift.
Need Help with Insurance?
Diagnosed with breast cancer and no insurance, The Bridge Breast Network may be able to help. Treatment funding for our services are provided (in part) by grants from Susan G. Komen.
Call to find out more: 214-821-3820
The Bridge Breast Network would like to thank Susan G. Komen for their ongoing support.
The Bridge Breast Network saves lives by providing access to diagnostic and treatment services for breast cancer to low income, uninsured and underinsured individuals.
The Bridge Breast Network
4000 Junius Street
Dallas, Texas 75246
Tel. 214-821-3820
Fax 214-821-0869
www.bridgebreast.org