Dear Friends,
As we look forward to celebrating the upcoming holiday season and giving thanks for the blessings we are fortunate to receive, the Bridge Breast Network is reaching out to you so that we can continue to provide early detection and breast cancer treatment services to uninsured and underinsured North Texans like Nalina. Through the collective commitment and generosity of volunteer physicians and discounted fees from medical facilities, we are able to offer help to women who have no other resource. Last year the Bridge Breast Network helped 2,380 women with early detection services, detected 78 new cases of breast cancer and provided 95 women with survivorship services. Your generosity provides hope for mothers, daughters, children and families throughout North Texas battling breast cancer. As you plan your year-end charitable gift-giving, please remember the Bridge Breast Network and Nalina.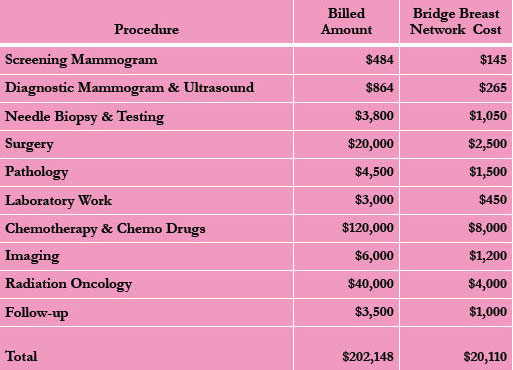 Nalina's Story
Nine months ago, Nalina 29 found what she thought was a small lump in her breast but within a few months it started to grow. After four months, her mass had grown to 8cm. A mammogram and biopsy confirmed Nalina had Stage 3 invasive breast cancer. Scared, uninsured and alone, Nalina was directed to the Bridge Breast Network for treatment assistance. Nalina has lost her hair but not her spirit. "There are no words to express how much I appreciate what The Bridge Breast Network and my medical team are doing for me." This would not have been possible without the help of generous donors like you.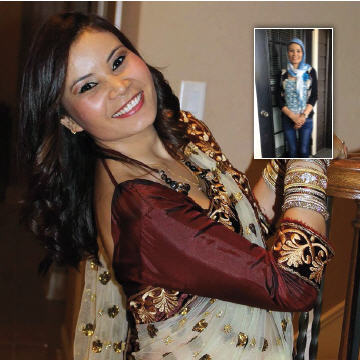 Donations Save Lives
For every dollar received in donations by the Bridge Breast Network, we are able to leverage 10 times that amount in medical care. Thus, we are able to care for a woman with early stage breast cancer for approximately $20,000.
The Staff, Board of Directors and clients of the Bridge Breast Network thank you for your continued support and generosity and wish you a Happy Holiday Season.
Please Donate Today
The Bridge Breast Network works tirelessly to save lives by providing access to diagnostic and treatment services for breast cancer to low income, uninsured and underinsured individuals.